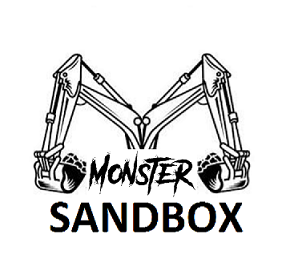 Monster Sandbox
Monster Sandbox offers a place where you can learn how to operate heavy equipment and haveFun at the same time! Come out to our Sandbox and play on our 5 ton excavator where you can stack tires, dig holes and play fun games in a safe and controlled environment.
CRUSH A CAR!!
Monster Sandbox also offers a once in a lifetime experience to Crush a Car!!
Giving you the opportunity to Rip, Tear, Crush and Smash into a full size car!


Electronic gift cards make great gifts. All you need to do is follow the steps above and the gift card is instantly redeemable at Monster Sandbox. You can also personalize the card by adding text and choosing your favourite design! Our delivery services are great too; you can print, email, send by text message or send by Facebook!