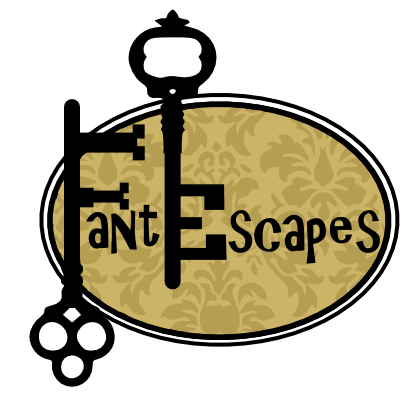 Fantescapes Escapes Rooms Guelph
Shawn, Glenn, Brennan and Crystal will host you at Guelph's Premier Escape Room Facility. Centrally located in downtown Guelph, Fantescapes has it all. Unique, immersive escape rooms, puzzles everywhere and a boutique featuring "geeky" art and craft items from some of Guelph's greatest artists. No cookie cutter rooms at Fantescapes. Even our name is unique.

As soon as you enter the front door you know that you are in a puzzler's paradise. There are hidden mind benders, ever-changing puzzles, comfy furniture and a warm friendly atmosphere, all with a geeky, steampunk twist. Relax in the lobby and wait for your game to begin or hang out after your escape, have a coffee and chat with friends about your experience. There are always things to do that can bump up your Fantescape Points and push you up the Leader Board!
Electronic gift cards make great gifts. All you need to do is follow the steps above and the gift card is instantly redeemable at Fantescapes Escapes Rooms Guelph. You can also personalize the card by adding text and choosing your favourite design! Our delivery services are great too; you can print, email, send by text message or send by Facebook!