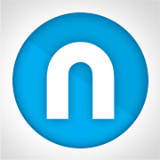 Nanotech Electronic Solutions
Desktop, netbook, or laptop problems? Nanotech Electronic Solutions is a business owned and operated in a fashion all its own. We realize the importance of a speedy and reliable computer. We also realize that computers do get jam-packed with programs and important documents. If your computer needs anything from a virus removal to a motherboard replacement look no further. Our experienced technicians are here to save the day. From our diagnostics phase all the way to the final repair, our techs can do it all. No matter what the issue, they can fix it. Did you drop your laptop? Spill coffee? Does it seem like it's running slow? No matter the problem bring it in, our educated staff will diagnose the problem and work with our customers to find a solution that works. At Nanotech our motto is "Keeping customers happy." A happy customer is what we like to see. No more big brand name corporations stealing your hard earned money. Our prices are the lowest in town and we guarrantee it!
Electronic gift cards make great gifts. All you need to do is follow the steps above and the gift card is instantly redeemable at Nanotech Electronic Solutions. You can also personalize the card by adding text and choosing your favourite design! Our delivery services are great too; you can print, email, send by text message or send by Facebook!