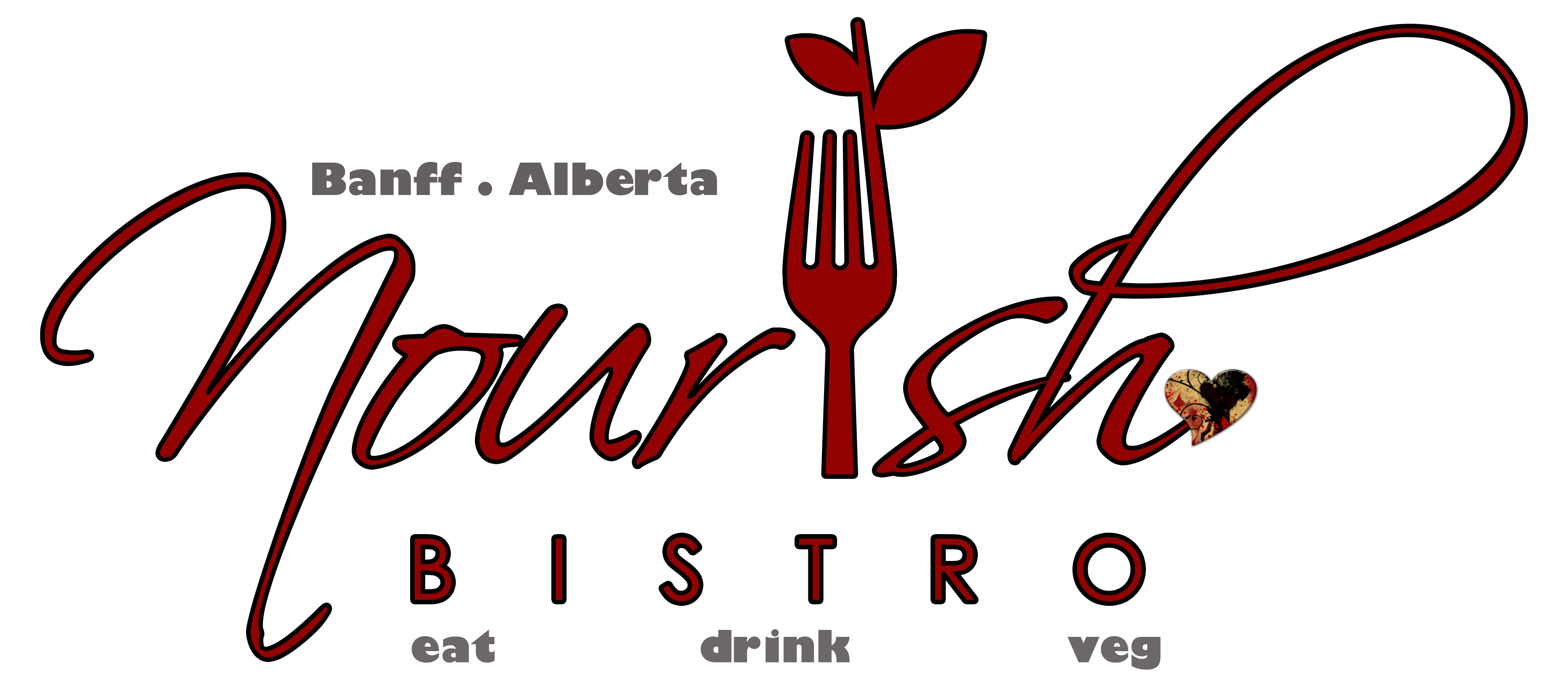 Nourish Bistro
Nourish Bistro Is Banff's premiere vegetarian oasis!
Since 2005 Nourish has been committed to providing fresh, innovative vegetarian cuisine. Globally inspired plant-based comfort food in an innovative, intimate dining setting, with a unique share style service.
Delicious, creative food, Fresh from Farm to Table. Organic wine, spirits, + beers at an elegant eco-bar.

Our bar features inventive craft cocktails using only the finest boutique spirits, local + organic ingredients, house made syrups, shrubs, preserved fruits, jams and marmalades. We believe that with the use of such products, complete with our careful touch and love for the game, we will bring you nothing short of the best cocktail experience, in the Bow Valley. Our love for beverage making does not just lie in 18+ category, we also take much pride and time to create a range of house juices, elixirs, sodas, smoothies and locally crafted teas.

Elegant, GMO free, Organic, Local, Seasonal, Compassionate, + Green. Step Inside, and discover a world of sustainable beauty in food and drink. Our thoughtfully blending flavours create vibrant, healthy dishes that are exciting to diners of all kinds.

Electronic gift cards make great gifts. All you need to do is follow the steps above and the gift card is instantly redeemable at Nourish Bistro. You can also personalize the card by adding text and choosing your favourite design! Our delivery services are great too; you can print, email, send by text message or send by Facebook!